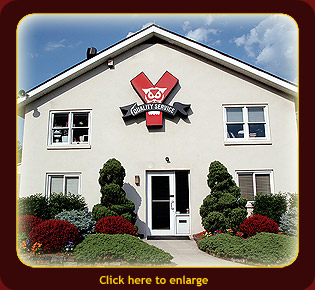 2014–2015 Young's Home Comfort
Heating Oil Programs

Pre-Paid Heating Oil Program
Our traditional Pre-Paid Program has been enhanced to allow our customers the opportunity to purchase oil in advance any time during the year.
Two prices will be available each Monday
Pricing available online or call (215) 234-4351
One price if you pay by cash or check
One price if you pay by credit card
If you would like to make a purchase, your payment must be in our office by Friday of the same week. You have the option to make one purchase for the year or multiple purchases through-out the year.
Minimum 200 gallons each purchase.
Program Term: June 15, 2014 through May 31, 2015.
No Program Enrollment Fees.
Gallons will be delivered in the order they were purchased.
Customer agrees to take delivery of all gallons purchased, at the price purchased by December 31, 2015.
There will be no price recalculations or refunds of unused credit.-
All accounts will be set up on a convenient Automatic Delivery Schedule. Automatic Delivery will continue at the conclusion of the agreement unless we receive written notification otherwise.
*Program terms and pricing subject to change without prior notice

Easy Payment Program
This program is an affordable way to manage your heating oil expenses. When you enroll in this program we will calculate a monthly payment plan based on your annual fuel usage.
Program Highlights:
Term:
11 Month Payment Plan:   July 1, 2014 – May 31, 2015

Delivery:
Convenient Automatic Delivery Service.  Automatic Delivery will continue at the conclusion of agreement unless we receive written notification otherwise.
Pricing:
Deliveries will be billed at regular retail price at the time of the delivery
Payments:
Monthly payments are due between the 1st and 15th of each month
Intrest:
One half of one percent (6% annual) Interest applied to any credit balance to be applied on the 15th of each month

The program end date is May 31, 2015.  If you have a credit balance it will roll over into the next season's plan.  If you have a balance due, payment in full is due by June 30, 2015.

Summer Fill Program

Reqular Retail Pricing (with discount options)

Automatic & Will Call Delivery for Regular Retail Deliveries

As your "full service" heating oil supplier, we provide various Heating Oil Programs and Payment Options to best suit your needs.  We do not charge enrollment fees or termination fees for any of our programs.  We believe in providing our customers with the best products and service, and doing business with honesty and integrity.  Young's Petroleum has your best interests and heating comfort in mind.  Please let us know what we can do for you.
For more information on our Fuel Oil Programs please contact our office at (215) 234-4351 or e-mail at fuels@johnryoungco.com