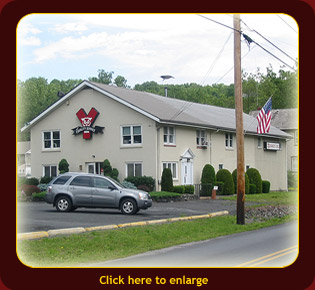 Different budgets demand different pricing plans. At John R. Young, no matter what your financial constraints, we most likely offer a plan that fits your needs. Your payment plan will coincide with the fuel oil purchasing program you choose. See Fuel Oil Program page for more information.

Pre-Paid Heating Oil Program
Customers who participate in this program submit their payment upon enrollment at a fixed price for all fuel they pre-purchase.  The total payment is posted to the customer's account, deliveries are made automatically at the fixed price throughout the heating season and are deducted from the credit.


Easy Pay Program
The program is an affordable way to manage heating oil expenses with  a convenient 11 month payment plan.  The monthly payment is calculated using the customer's estimated fuel usage for the heating season in addition to an estimated price per gallon for heating oil for calculating purposes only. As deliveries are made throughout the heating season, they are made at the regular retail price at the time of the delivery.

Regular Retail Pricing
If a customer is not enrolled in the Pre-Paid Program or Easy Pay Program the
deliveries are made at regular retail price.  The regular retail price will be subject to market fluctuations.  We offer a $ .05 per gallon discount if payment is received at the time of delivery, or within 5 days of the delivery date if the customer has an open charge account with Young's Petroleum.  Deliveries are made on an Automatic or Will Call basis.

We accept Visa, Mastercard and Discover credit cards. Your account can be set up to process your credit card payment automatically for your convenience.