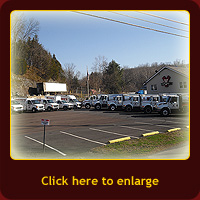 The majority of service calls we receive are for repairs to equipment that was not regularly maintained.  We've replaced parts and even replaced entire heating systems, that should have lasted years longer but didn't because of neglect. That is why we encourage our customers to enroll in one of our service plans.
We offer various plans to cover your heating and cooling systems against untimely repairs.  They include regular preventative maintenance to insure your system will run efficiently. They will provide you with reliable service and value for your money; and will provide you with peace of mind.
For pricing on any of the following services, feel free to contact us.
HIC#: PA2113