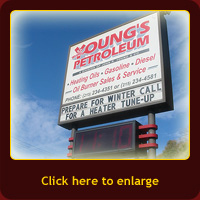 However important our products may be, the continued maintenance of your oil heating and cooling equipment is even more vital. We stand behind our work. That's why you'll always find our name on every truck, uniform, and bill. Our personal commitment to you is the main reason our business has thrived in this region for more than 100 years. And that's why you'll always find us poised to be of service whenever we're needed. Here are some of the ways we give you maximum comfort, convenience, and value:
We perform your tune-up with the most advanced equipment available. We test your unit to achieve maximum efficiency, saving you as much as 10% on your annual heating bills.
We use our own technicians, not subcontractors, so we can make sure the job is done right. Whenever you need help, we'll be there quickly, and we won't abandon your job to rush somewhere else.
We offer 24-hour service for heating emergencies. If you don't have heat in the winter, we'll come to your home any time, day or night.
We also offer 24-hour service all summer long for your air conditioning emergencies
Our service vehicles carry hundreds of replacement parts to ensure that we can fix most problems as soon as we get to your home. This avoids unnecessary call-backs and reduces any inconvenience.
Our low staff turnover enables you to build relationships with the people who are taking care of your family.
Our employees are friendly, courteous, and conscientious in your home. We realize that excellent service involves much more than technical knowledge.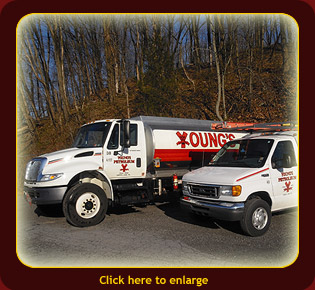 Oil Burner Tune-Ups*
* Regular preventative maintenance can increase the efficiency and extend the life of your heating equipment.  We recommend this service be performed yearly.  We will send you a convenient reminder postcard each year to let you know it is time to schedule your service.
Oil Burner Tune-up – 9 Point Checklist:
Test and adjust oil burner for maximum efficiency

 Inspect combustion chamber

Clean and check electrodes and nozzle assembly


Vacuum heating plant, chimney base and smokepipe (where accessible)

Oil motors on burner, fans and circulators

Replace oil filter cartridge, pump screen and nozzle, as needed

Check all safety and operating controls and switches

Inspect oil tank

Combustion test

To contact us regarding any of these services, please click here.
HIC#: PA2113